Junior Member
Join Date: Feb 2012
Posts: 12
Mentioned: 0 Post(s)
Tagged: 0 Thread(s)
Quoted: 0 Post(s)
NMRA FORD NATIONALS at Maryland Int'l Dragway May 2-4. 2012
---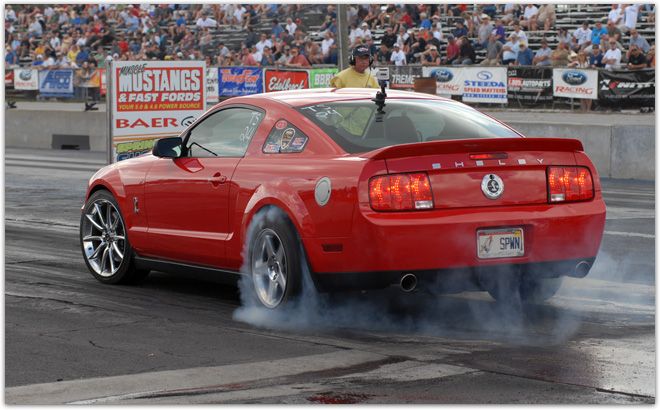 For the first time, after much anticipation, the NMRA will be rolling into Maryland International Raceway for its third points event over the weekend of May 4-6, 2012. Royce and Jason Miller, owners of MIR, have been looking to include the NMRA in their awesome racing program for years, and a deal was finally struck to bring the NMRA to the Ford-crazed fans of southern Maryland. As this event replaces the New Jersey stop on the tour with a facility that is large enough to handle the masses of NMRA racers and fans, the expectation is that it will only grow larger in the years to come. MIR's regular program has garnered attention throughout the country as they have been promoting Ford races for years, but the addition of the NMRA to their schedule only enhances the Ford brand for all willing participants. With legendary track preparation on tap every time MIR opens the doors, the expectation is that many NMRA records could fall at this event - so you want to make sure you clear space for it on your calendar!
This event will also bring out each of the NMRA's premier heads-up classes - the epitome of Ford drag racing. Many of the NMRA's regulars live within close proximity to Maryland International Raceway and use it for testing, so they may have a leg up on the competition due to their familiarity with the facility - but don't let that fool you! Each racer coming from afar will be looking to take their shot for all the glory on the MIR 1320 in their respective classes and take down those local stars, so get your tickets early for this one - it's sure to be a classic. NMRA - Ford Nationals email
[email protected]
or call 714-444-2426
Junior Member
Join Date: Feb 2012
Posts: 12
Mentioned: 0 Post(s)
Tagged: 0 Thread(s)
Quoted: 0 Post(s)
Re: NMRA FORD NATIONALS at Maryland Int'l Dragway May 2-4. 2
---
NMRA To Host VMP Tuning Terminator / GT500 Shootout at Maryland Event
The NMRA is pleased to announce that VMP Tuning has stepped up to the plate to sponsor a special Terminator / GT500 Shootout at the NMRA Maryland event that will take place at Maryland Int'l Raceway the weekend of May 4-6, 2012. The Terminator / GT500 Shootout will bring together some of the fastest Cobras and GT500s in the U.S. to compete in a heads-up winner take all format at the newest NMRA Keystone Automotive event on the schedule. Some of the loudest smack-talk on the web is from the Terminator / GT500 community all talking about who has the fastest ride...well this Shootout will decide it once and for all!
VMP Tuning, one of the leading tuners of high performance Fords in the U.S. and manufacturer of VMP TVS superchargers, put up the cash for the Terminator / GT500 class:
$400 Win + Contingency + Acrylic Award
$200 R/U + Contingency + Plaque
$100 Semis
$50 Quarters
There are additional special features of the VMP Tuning Terminator / GT500 Shootout. Posi Performance will give-away a custom supercharger port job to one lucky class participant…a $700 value! There will also be special plaques for the fastest runs. An award will be given away to each of the competitors who run closest to 9, 10, 11, and 12 seconds!
For Terminator / GT500 Shootout class rules or questions, please email Jim at
[email protected]
or call him at 636 219-2674. For more information on VMP Tuning please log on to VMP Tuning Inc. For more information on the NMRA Maryland event log on to Mechanicsville, Maryland – Event Preview - NMRA or call 714-444-2426.